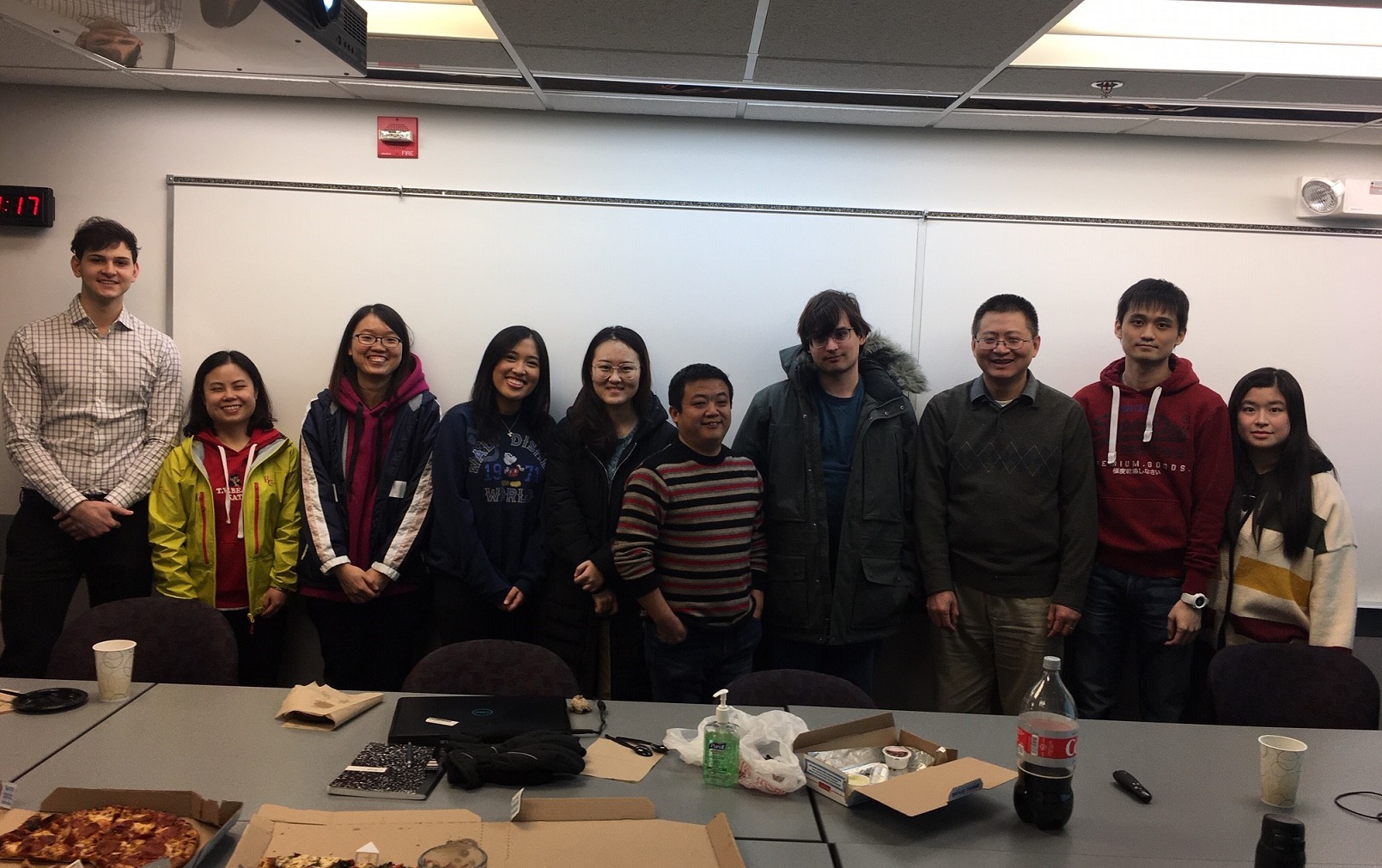 He lab member: Nader Wehbi, Yang Wang, Hsin-hui Huang, Ninotchka Valdez, Yingtong Liu, Kaiyong Liu, Anthony Huffman, Yongqun He (Oliver), Edison Ong, and Meng Liu (Mia).
Note: Picture taken in a conference located at Room 3755, Medical Science II (MS II), the UM Medical School, Ann Arbor, MI, on February 28, 2020. Some lab members are not in the picture.
More Hegroup Photos: 2019, 2018, 2017, 2016, 2015; 2014; 2013; before 2012.